Search over $ worth of Australian Real Estate for sale.

Real Estate Australia
Opportunity Knocks!!!
$165,000
SOLD
Property Location: 5 Norris Street WEST GLADSTONE - GLADSTONE - QLD
Listing Id: 20405800
Details

Bedrooms: 3 Bathrooms: 2

Land

Size: 771 Square Mtr Approx Rates: 3150.03

Building

Age: 50

Description: This neat home is situated in the inner city suburb of West Gladstone. You can walk to several shops including Gladstones main shopping centre - Stockland Kin Kora. The Rocky Glen Hotel and several schools are also within walking distance.
There are 3 bedrooms and a second bathroom outside with a shower and toilet which is handy for your guests when you are entertaining around the BBQ. The main bedroom has a built-n robe and air-conditioning to help you sleep during the hot summer nights and the living area is also air-conditioned for your comfort.
The wooden kitchen is quite tidy and comes completes with a gas stove. There are lovely wooden floors in the living area and kitchen and carpet in the bedrooms.
There is a room at the back of the house that has the laundry on one side and a space on the other that could be used as an office or a small second living area.
A covered patio runs the length of the house out the back and looks over a large yard.
This neat package will make a great addition to your investment portfolio or make a great first home.
A full Building & Pest report is available upon request.

Opportunity Knocks!!!
$165,000
Contact RE/MAX Gold Gladstone Today!!!
Contact
Barbara Sawtell
Phone
0407730909
Property ID:20405800
Send this property to friend

Click here to format this page for printing

<<Go Back<<

http://www.agentsrealestate.com.au Disclaimer:
We assume no responsibility for the accuracy of information contained on this website,
interested parties must make their own enquiries with this agency!
E-Mail here


Select state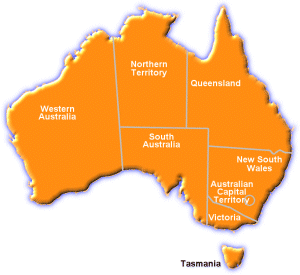 A division of

Real Estate Australia
Website by Webvertorials:
Australian Website Designers

ReNet.com.au Partners