Search over $ worth of Australian Real Estate for sale.

Real Estate Australia
Investors Delight
$519,000
SOLD
Property Location: 123 Brunswick Street Lismore - 0 - NSW
Listing Id: 9654323
Details

Bedrooms: 6 Bathrooms: 2 Garages: 4

Description: Conveniently located minutes from the Lismore CBD and Sporting fields are these beautiful 2 x 3 bedroom duplex units.

These units feature spacious open plan living/dining areas that opens onto large front balcony's facing north. The three bedrooms in each unit feature built in wardrobes and ceiling fans, Large bathroom with a separate toilet, Separate shower to bath and a fantastic elevated rear courtyard - great for entertaining.

Downstairs is the double lockup garage featuring electric remote opening doors, a level concrete floor and a storage area.

Both units are tenanted with great proven long term tenants. These 2 units present a fantastic opportunity to a purchaser looking for a sound investment achieving great return.
Investors Delight
$519,000
Contact R Gordon & Son Property Agents Today!!!
Contact
Nathan Gordon
Phone
0410 478 845
Contact
Andrew GORDON
Phone
0415 283 068
Property ID:9654323
Send this property to friend

Click here to format this page for printing

<<Go Back<<

http://www.agentsrealestate.com.au Disclaimer:
We assume no responsibility for the accuracy of information contained on this website,
interested parties must make their own enquiries with this agency!
E-Mail here


Select state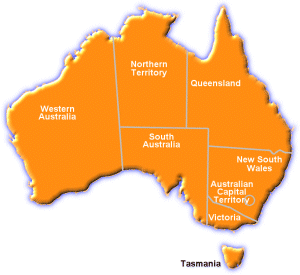 A division of

Real Estate Australia
Website by Webvertorials:
Australian Website Designers

ReNet.com.au Partners