Search over $ worth of Australian Real Estate for sale.

Real Estate Australia
Prime Woolgoolga Retail - Long Lease in Place
$1,000,000-$1,100,000
Click here to see the floorplans
Property Location: Shops 1 & 2 16 Market St WOOLGOOLGA - COFFS HARBOUR - NSW
Listing Id: 18647815
Details

Bedrooms: 1 Bathrooms: 1 Garages: 2

Land

Size: 205 Square Mtr Approx

Description: Cardow & Partners are proud to present to the market this excellent commercial property in the thriving Woolgoolga CBD.

This amazing opportunity is too good to miss & is returning far better than bank interest.

On offer in a quality position with prime exposure is a as new commercial property operating with the existing tenant, "Anchor Ktichen & Bar".

The business is a well renowned in Woolgoolga serving quality cuisine and is a popular café/restaurant.

This Commercial property is

- Perfect for self-managed superfund or a savvy investor looking for a long term asset.
- Excellent investment opportunity with future potential.
- The building was built late 2013.
- Commercially Zoned. On offer is 2 x shops (under 2 titles) operating as Anchor Kitchen & Bar.
- Highly exposed 205 sqm retail area + large outdoor dining areas.
- 5 x 5 x 5 year lease in place
- Premises also include a separate storeroom + common toilet/rest rooms.
- Included on title is 2 car retail car park at rear.
- Adjoining council-owned car park is a bonus.
- Other tenants under existing strata are a rear Doctors Practice and 6 separate apartments above all under individual owners.
- Current annual income is $79,354 inc GST per annum
- Outgoing is 60% of lettable area ground floor only paid by tenants
- All positioned less than 250 metres from beaches.

Woolgoolga has grown and become an extremely popular little commercial hub & exciting plans are in progress for the future.

Be quick to take advantage of this Blue Chip offering.

Prime Woolgoolga Retail - Long Lease in Place
$1,000,000-$1,100,000
Contact Cardow & Partners Property Woolgoolga Today!!!
Contact
Nicole Cardow
Phone
0414 584 592
Contact
Melissa Schothorst
Phone
0438 484 828
Property ID:18647815
Send this property to friend

Click here to format this page for printing

<<Go Back<<

http://www.agentsrealestate.com.au Disclaimer:
We assume no responsibility for the accuracy of information contained on this website,
interested parties must make their own enquiries with this agency!
E-Mail here


Select state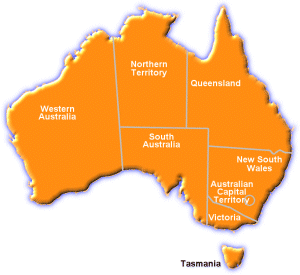 A division of

Real Estate Australia
Website by Webvertorials:
Australian Website Designers

ReNet.com.au Partners